THE TOWN MOUSE AND THE COUNTRY MOUSE
When I was a young girl, one of my favorite stories my mother would read to me was "The Town Mouse and The Country Mouse", it's actually one of Aesop's Fables and so the story goes… Town mouse goes to country to visit his country mouse cousin. Country is beautiful. Town mouse is kind of a jerk. Country mouse comes to visit town mouse and they eat like kings. ...
WINTER (WHITE) IS COMING... THIS SPRING
When Sex and the City ended, I remember thinking, "How will HBO ever fill the fashion/beauty inspiration void that these 4 (errr maybe 3) characters are going to leave behind?"… I know I instantly just lost my male audience (if I ever had one) with that opening line. That's OK. I don't feel silly saying that I loved the show and that 50% of my interest was the...
1 tag
JET BLUE. JET HAPPY.
My bags are not packed and I'm nowhere near ready to go but vacation is happening this week so I've got to get a move on. Before I reach for my carry-on and dig back to the corner nook of my sock drawer for last season's swimwear,there is something even more important that I have not prepared, perhaps the most crucial vaca essential of all in preparation for boarding—...
"every day you have to reinvent yourself."
– Oscar de la Renta (via oscarprgirl)
FIVE ON FRIDAY: IT'S BEGINNING TO LOOK A LOT LIKE...
Lately, I'm no stranger to the saying "things are not always what they seem" and so I deemed that the theme of this particular Five on Friday. This is my 3rd Christmas in New York City and in years' past, the Giant Apple (with its over-sized wreaths, sponsored skate parks and avenues lined with stores dripping in icicle lights) has seemed like Wonderland for people wanting...
THE AFTERMATH...
1 tag
THANKFUL FOR THESE GEMS
Happy Thanksgiving everyone! With gratitude, Jenna
5 tags
HO HO HO
My gift guide is up on the tarte blog along with my mug. Here are my picks for making spirits (mine especially) bright.  tarte cheek stain in dollface; "This time a year, my skin starts to look a little dull from lack of exposure to warm sunshine. Just a little dab goes a long way and I love this soft cotton candy pink color for a naturally pretty look." Begley Whiskey Tortoise glasses; "It's...
3 tags
23 tags
ELECTRIC FEEL
currently listening to: electric feel Hi, and welcome back to Five on Friday to you… & me. Thanks so much for checking back into Jenna and the Giant Apple. A lot has happened in New York since I last wrote, namely Hurricane Sandy, so before I get started on my post, I wanted to let any of my readers know that a great resource to those looking to make a contribution to Hurricane Sandy...
13 tags
WIN IT! TARTE COSMETICS GIVEAWAY!
At tarte cosmetics, we want to know where you'd like to be carried away this holiday. Use Instagram to show us your dream vacation stay and you could win our limited-edition carried away with tarte collector's set & adventurer bag! The contest starts on Friday, November 9, 2012 and ends on Friday, November 30, 2012. How to Enter:  1. Follow @tartecosmetics on Instagram. 2. Upload a photo...
18 tags
TARTE HOLIDAY GIFT GUIDES: UBER GLAM
Holiday gift guides are going up up up on tarte.com to help out those who are making a list and checking it twice but don't have a clue what to get those who are near and dear to them. We asked the girls around the office to share what they'd love to give or get to inspire others this Holiday season with some really unique and glamorous gifts.  This guide was put together by one of...
WORDS TO LIVE BY: OSCAR
6 tags
BEAUTY SOLUTIONS: THE MILKMAID BRAID
When the weather gets cold, I (more than most) have an incredibly hard time pulling myself out of my snuggly bed in the morning. One of the unfortunate side affects of staying under the covers is that it leaves me with hardly any time to get ready. Like almost all the women I know, the way I look leaving for work in the morning plays a big part in how I feel throughout the day and that's not...
5 tags
Where'd I go?
I miss this so. Seems like it's been forever since I've been gone.  I've pretty much put the kibosh on my blog since life has been so hectic (mainly work, some travel) and to my surprise that's created quite a large void, leaving me feeling uninspired as of late. So what happened? Perhaps I ventured into this blogosphere the way I approach everything in life-...
NBD
Mario Testino shot Anna Wintour's passport photos… Like it ain't no thang. Which reminds me, passport!!!! 
BREADCRUMBS (1)
"If you're lucky you'll remember a story you heard as a child, the trick of leaving a trail of breadcrumbs, the idea being that after whatever it is that is going to happen in those woods has happened, you can then retrace your steps, find your way back out." Rebecca Solnit
1 tag
THE BLUE PEARL
Two cool blue souls who already and always understand everything. 365.
DREAM SPACE (HOME)
DREAM SPACE (OFFICE)
1 tag
2 tags
ON TO THE NEXT ONE
That's a wrap! And then, we're back to the shuffle… It seems like we just wrapped up our big tarte event in Chicago and now we're on to the next one. We've been working for months on a very exciting project and in just a few days, I'll take off to Los Angeles with my team for another whirlwind trip. All the planning and details will soon come to a head and it...
MISSING
My FIVE on FRIDAY feature. I miss it too! There's been quite a few major products that have been taking up all my sweet time. Please continue to check back regularly. FIVE on FRIDAY will return in November.  Xo, Jenna
7 tags
AUTUMN IN NY PLAYLIST
If you loved my Summer Sway playlist, prepare to be humming these tunes all Fall. Gone are the days high-waist shorts, coral lips and iced everything— and with that, the Summer playlists move to the bottom of my Spotify rotation. Ah Spotify, if I could marry you I would! Last Fall, the social sharing site quickly became one of my greatest personal discoveries in 2011 (pinterest was another)...
FROM ONE APPLE TO ANOTHER...
Sure, we've heard it before, but it is true.  There are constant reminders all around us.  A year ago today Steve Jobs passed away at the young age of 56.  Life is short. And we never really do know what's coming next, do we?  So when faced with a choice, pick the amazing option.  Is there really any other choice?
12 tags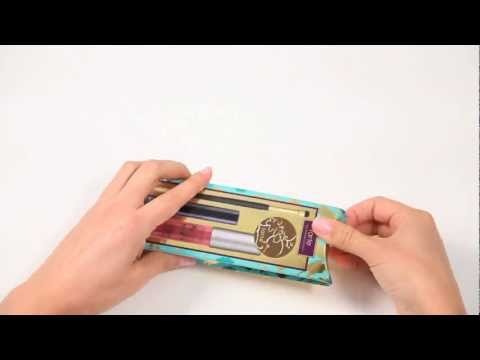 18 tags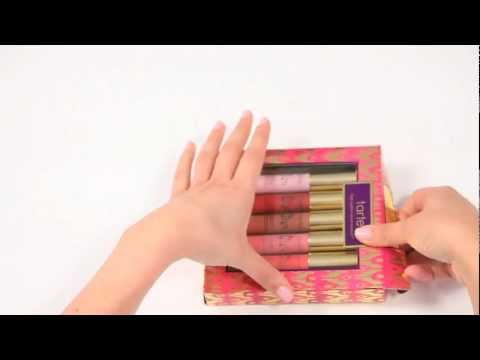 Watch
WEDNESDAYS WITH JENNA
17 tags
TOP TEN LIST: BEST OF FALL
Que Letterman drumroll…  Below is my top 10 list of what I am loving this Fall. What's great about this list, unlike #currentlycoveting, is that all these items are easy on your wallet. Sorry for showing you those Laboutin penny loafers a couple months ago. If I drove you away from my blog or made you late on your rent, I apologize! I am a believer that the best things in life are...